13U TLS Royals
Directors

13u TLS Royals
Game Days: Monday and Wednesdays (May/ June)

Fee: $335.00

This is a developmental and recreational league for players, coaches, and umpires where having fun as well as development of individual player skills and team social skills are priority to ensure everyone involved enjoys their baseball experience. Teams consist of 10-12 players.
Teams are on the field 3 times a week with two games per week on Mondays and Wednesdays and one practice. Practice days are at the discretion of the coach. The season begins the first week of May, weather permitting and ends at the end of June with a playoff tournament. The season is completed before the end of the school year.
13U players born 2010-11
SBA rules and pitch count are used.
Games are played at the Kinsmen Baseball Complex @ Crescent Acres, Birch Hills and Shellbrook (each team will have at least one away game in Birch Hills and Shellbrook)
Players need baseball pants, glove, helmet, bat, cleats and a water bottle.
PAMBA plans to host a mid-season weekend tournament for the 13U division with out-of-city teams attending.
---
Need Financial Assistance? Financial Assistance available through: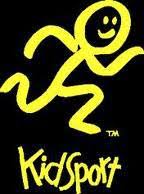 ---
13U TLS Royals Provincial Team

This opportunity is for House League 13U players with better than average abilities, looking for additional practices, coaching, tournament play and entry into the Provincial Level playoffs in July. Tryouts for the provincial team will be held in late winter. An email will be sent with notification of tryout date(s)
Extra fees will apply, as this team(s) will also be creating a team budget. Travel is required. The team will enter into various tournaments in May, June and July.
If there is enough interest from both players and coaches a second team will be considered.
The Provincial team gives your player the opportunity get extra practice, refine their skills and most importantly have some fun while playing ball at a more competitive level.
The team plays an extended season (finishing in the last week of July) and will attend an extra 4-5 tournaments on top of your players commitments to their PA Minor baseball house league team. Please note there will be extra traveling costs and extra team fees (approx. $300-$400) should your player be chosen for the team. Jason Van Otterloo will be the 2023 provincial team coach.
2022 Provincial Team Tryouts

Tryouts for the 2023 13U Provincial Team will take place in March @ the Alfred Jenkins Field House. Cost: TBA

All athletes wanting to tryout MUST preregister by emailing Jason Van Otterloo at vanotterloo@hotmail.com
If you have any questions, please feel free to reach out to Jason via email.
---