Royals Bring Back Gold and Silver at Baseball Sask's Provincial Championships
---
---
---
Prince Albert Royals Bring Back Gold and Silver at Baseball Sask's Provincial Championships
Prince Albert was represented in three AA age divisions at Baseball Sasks Provincial Championships this weekend. The 11U and 13U division were able to bring home gold and silver respectively.
The 11U age division, led by head coach Jason Van Otterloo won gold in AA Tier 3 played in Unity, Sask.
Markus Exner took the mound in the semi final game pitching a complete game against the Sandhills River Rats in the 10-0 win. Exner was one batter away from a perfect game.
In the Championship final against the Humboldt Dodger, Nash Noble pitched 5 innings. Jet Miller closed the game with a scoreless sixth inning for the win. The final score was 4-1.
The P.A. Royals 11U roster is made up of Ashdyn Lysak, Beckett Dallyn, Declan Lavallee, Emmett Kihn, Jett Miller, Josh Bonthoux, Luca Lavoie, Markus Exner, Nash Noble, Nash Stacey, Noah Van Otterloo and Ryan Kriese. Assistant Coaches: Nathan Noble, Terry Lysak, Chris Dallyn and Mike Bonthoax.
This is the second 11U AA Tier 3 title in a row for Prince Albert.
The 13U age division, led by head coach Graham McGregor, won silver in AA Tier 1 played in Muenster, Sask. Carter Krip took the mound in the semi final game pitching a complete 7 innings as the Royals powered past the undefeated Weyburn Beavers 8-3 to advance to the championship match.
The Royals met the Munster Red Sox in the championship game but the Royals fell 4 - 0 to the undefeated Sox earning them the silver medal. Jaxon Robertson and Owen Willie were on the mound for the Royals in a strong performance holding the Red Sox to just four runs.
The P.A. Royals 13U roster is made up of Carter Krip, Cruz Stacey, Daniel Acorn, Jackson Anderson, Jaxson Robertson, Josh Charko, Kole McGregor, Logan Rieger, Miller Childress, Owen Tolley-Procyk, Owen Willie and Tye Semenchuk. Assistant Coaches: Travis Willie, Jim Robertson and Troy Semenchuk.
13UAA Royals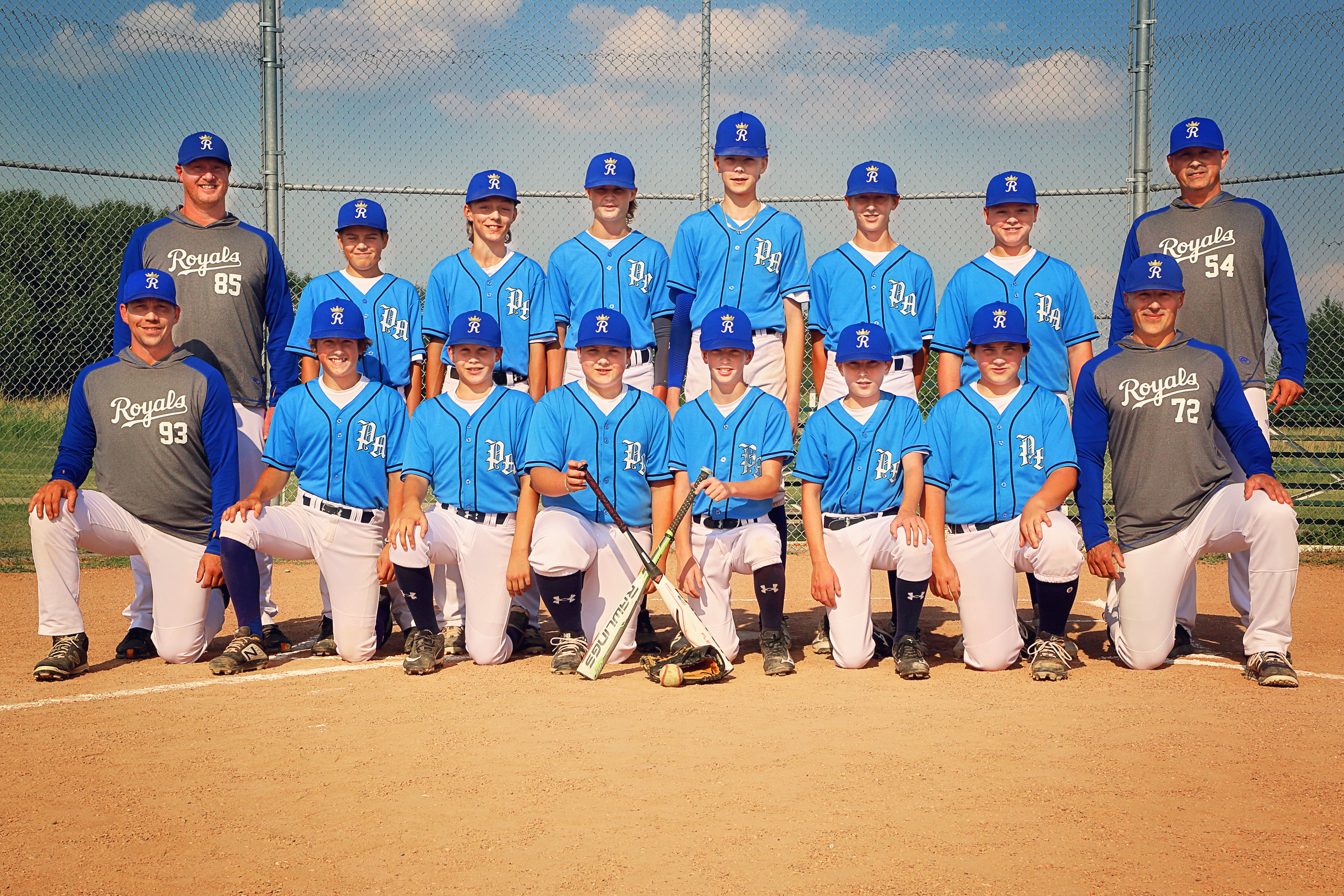 The 15U age division, led by Matt Gray, played in Meadow Lake AA Tier 1 championship series. They ran into a tough pool and started out the tournament in a hole, but the boys showed resilience, determination and had a lot of fun which lead to a great win to finish their year. They didn't make it to Sunday, but the coaches couldn't be more proud of this team.
The P.A Royals 15U roster is made up of Alex Gray, Carson McGregor, Carter Gladstone, Cole Bolotniuk, Hudsen Tucker, Isaiah Parent, Kolby Brown, Logan Edwards, Lucas Boechler, Lucas Robin and Nash Curniski. Assistant Coaches: Pat Robin, Blake Edwards and Scott Gladstone.
15U AA Royals