Mosquito Provincial tryouts
---
---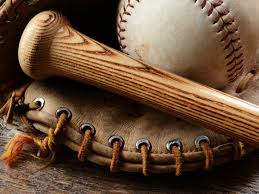 ---
Prince Albert Mosquito Baseball Provincial Team Tryout and Skills Development
When, Where and Cost: March 16th from 8:30am - 12:30pm at the Alfred Jenkins Field house (Soccer Centre on the Turf), cost $30
Details: We will be hosting evaluations for the 2019 Prince Albert mosquito (10 and under) baseball team that will participate in provincials. Our qualified Baseball Instructors will work with your son or daughter to improve, throwing, catching, fielding and hitting throughout the morning while he/she is evaluated for the purposes of being on the provincial team.
If your son or daughter was born in 2008, 2009 or 2010 and has an interest in developing his or her skills and trying out for the Prince Albert team mosquito provincial team please register by Thursday, March 7th by emailing nfinch@srsd119.ca
If you have questions, you can send them to the above email address or send a text/call Neil Finch at 930-7956 for further information.